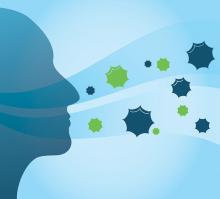 OCTOBER 22, 2020 -- A key component of keeping Regina Public Schools students breathing safely at our schools and buildings is the installation of new air filtration systems. The filter technology is called bipolar ionization. This technology:
Reduces particles and smoke in the air
Kills pathogens (bacteria, viruses, molds) including human influenza viruses, coronavirus and SARS
Helps control allergens and asthma
Following a request for proposal process, work on acquiring these units began in September and Phase One is estimated to be complete by the end of November. This first phase includes installing systems on rooftop units, unit ventilators and furnaces. Phase Two is anticipated to begin in late November once the equipment arrives and will include the installation of large-scale air handling units on school buildings.