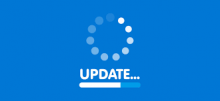 February 6, 2020

Re: 2019 Coronavirus
The information below has been provided by the Saskatchewan Ministry of Health to update you on the 2019 Coronavirus.
The guidelines from the Public Health Agency of Canada have changed. They now recommend that travelers returning from Hubei Province in China should self-isolate for 14 days. They also recommend self-isolation for anyone who has been in close contact with a person who is ill with 2019 Coronavirus.