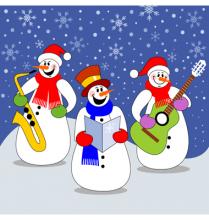 The Plainsview Christmas Concert will be held on December 12th at the Rosewood Alliance Church. The students performing this year will be from Kindergarten to grade 3. 
Performances will be at 1:30 and 6:30. All students who are performing in the evening show should arrive at 6:15.
We are expecting a full house for the evening performance so we ask that all who can attend the afternoon performance do so!
Thanks and have a Merry Christmas!!