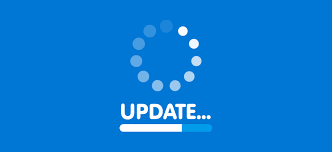 February 6, 2020

Re: 2019 Coronavirus
The information below has been provided by the Saskatchewan Ministry of Health to update you on the 2019 Coronavirus.
The guidelines from the Public Health Agency of Canada have changed. They now recommend that travelers returning from Hubei Province in China should self-isolate for 14 days. They also recommend self-isolation for anyone who has been in close contact with a person who is ill with 2019 Coronavirus.
Self-isolation means individuals should not attend school, work, daycare, or sporting, cultural, social and religious gatherings.
If you have a situation where someone has recently returned from Hubei Province and has not had any symptoms while attending work/school, they should now self-isolate for the remainder of the time until they have reached the 14-day period from when they first arrived from China.
Anyone without symptoms who is returning from other parts of China should actively monitor for symptoms (fever, cough). Those experiencing symptoms are asked to self-isolate and call HealthLine 811 to receive assessment and further direction.
Updated materials on the Government of Saskatchewan website include:
 Guidance for school and workplaces
 An information sheet on self-isolation
 Surveillance chart on testing results in Saskatchewan
Anyone with questions or seeking more information is asked to visit Saskatchewan.ca/coronavirus for the most up to date information from the province and the Public Health Agency of Canada. Materials posted there can be downloaded and printed.
It is important to remind people that the risk in Saskatchewan remains very low. There are currently no confirmed cases of Coronavirus in the province.